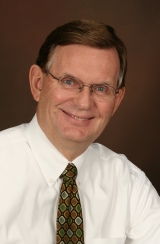 Carlson Financial Strategies
An Insurance and Investment Firm since 1986
If you are looking for a competent and trustworthy advisor to help you become more financially secure, you have arrived at the right place!  Call 952-646-9225 or jim@jimcarlson.com to make an appointment.  People work hard for their money, but spend too little time or effort planning their financial futures. Organizing one's finances can be difficult and mistakes can be costly.  With over twenty nine years of experience, Jim Carlson and his staff provide cost effective, integrated financial programs and sound financial advice.  Jim works with families, individuals and businesses to plan a successful financial future. We provide the knowledge to help you purchase the right investments and the correct type of life insurance.  Working together we help you accomplish what is most important to you and your family. 
It is very important to be informed and knowledgeable about money.  Do not let perceived costs to hire an advisor defer your decision to visit. Our services are covered by the products you purchase and defined fee's determined when starting a plan. There is no obligation or start up fees to discuss a Financial Advisor Plan.
The new tax law includes several provisions that could benefit business owners, such as the pass-through deduction and write-offs for capital investments.

One change made by 2017 tax legislation, a new way of measuring inflation, may have a significant effect on individual taxpayers over the long term.

Younger baby boomers may be facing a more challenging retirement landscape than older members of the generation, according a recent survey.

A look at the tax advantages and credit risks associated with municipal bond investments.