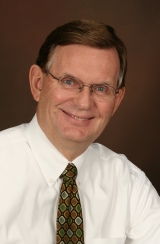 Carlson Financial Strategies
An Insurance and Investment Firm since 1986
If you are looking for a competent and trustworthy advisor to help you become more financially secure, you have arrived at the right place!  Call 952-646-9225 or jim@jimcarlson.com to make an appointment.  People work hard for their money, but spend too little time or effort planning their financial futures. Organizing one's finances can be difficult and mistakes can be costly.  With over twenty nine years of experience, Jim Carlson and his staff provide cost effective, integrated financial programs and sound financial advice.  Jim works with families, individuals and businesses to plan a successful financial future. We provide the knowledge to help you purchase the right investments and the correct type of life insurance.  Working together we help you accomplish what is most important to you and your family. 
It is very important to be informed and knowledgeable about money.  Do not let perceived costs to hire an advisor defer your decision to visit. Our services are covered by the products you purchase and defined fee's determined when starting a plan. There is no obligation or start up fees to discuss a Financial Advisor Plan.
IRS rules allow a working spouse to contribute to an IRA for a spouse who earns little or no income.

Younger baby boomers may be facing a more challenging retirement landscape than older members of the generation, according a recent survey.

Cash balance plans can be a powerful tool for employee recruitment and retention, plus they have generous contribution limits that increase with age.

Why investors still hold money market mutual funds despite low returns.
Estimate the annual required distribution from your traditional IRA or former employer's retirement plan after you turn age 70½.

This Cash Flow Analysis form will help you weigh your income vs. your expenses.

This calculator can help you estimate your annual federal income tax liability.

This calculator can help you determine how soon you can pay off your mortgage.