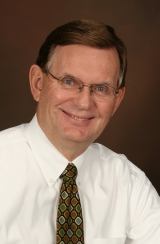 An Insurance and Investment Firm since 1986
If you are looking for an advisor to help you become more financially secure, you have arrived at the right place! Call us at 952-646-9225 or email jim@jimcarlson.com to make an appointment to discuss your financial ideas and goals. Jim works in the Minneapolis St Paul Meto area. We all work hard for our money, but often spend too little time or effort planning our financial futures. Organizing your finances and choosing the right products can be difficult and mistakes can be costly. With over thirty one years of experience, Jim Carlson and his staff provide cost effective, integrated financial programs and sound financial advice. Jim works with families, individuals and businesses to help plan a successful financial future. We provide the knowledge to help you purchase the right investments and the proper type of life insurance. Working together we help you accomplish what is most important to you and your family.
It is so very important to be informed and knowledgeable about money and saving for your retirement. We offer fee based financial planning and are licensed to offer mutual funds, annuities, long term care plans, disability income protection and Medicare supplements. We will help companies build a benefit package that will please your employees. Please call. We are a family business and we care about your success like a family member.